BUFFALO STAYCATION IDEAS
Like most businesses, Covid-19 will have a huge toll on Buffalo Bike Tours. Many reports are saying international travel will be nonexistent and tourism-related businesses will be some of the most severely impacted businesses. Buffalo Bike Tours wants to proactively communicate with our supporters as we figure this out together. So today we wanted to share some thoughts of what we are working on.
1. SELF GUIDED TOURS
Buffalo Bike Tours is here for you during the Covid-19 crisis. That's, in part, why this May we are launching Bike There!, a series of self guided bike loops of Buffalo. Bike There! makes some of our content available to everyone free of charge during these challenging times, while also promoting exercise, celebrating our great city, and instilling social distancing.
Each route includes cue sheets, curated landmarks, stories, photos, and hyperlinks with more information. Visitors and locals alike will be able to download a PDF and use their smart phone. Print copies will also be available at Visit Buffalo Niagara and Buffalo Bike Tours.
Find out more about self-guided tours and download the program here.
2. PRIVATE TOURS
It's hard to even imagine things returning to "normal" but when they do, we understand there will likely be an aversion to joining large, public gatherings. Buffalo Bike Tours remains committed to small tours – we cap our rides at 12 riders and have no minimum requirements. That means if you're the only cyclist for a history tour it will be all about you and your specific interests.

We also offer private tours for families or team building activities. Get your family excited about real history, and out exploring Buffalo through one of our bike tours or become a better team. Our tours can cover a lot of ground, exploring neighborhoods in an exclusive tour experience.
Need more reasons? Be sure to read our in-depth blog comparison, 6 Reasons Why You Need To Try Our Buffalo Team Building Tours.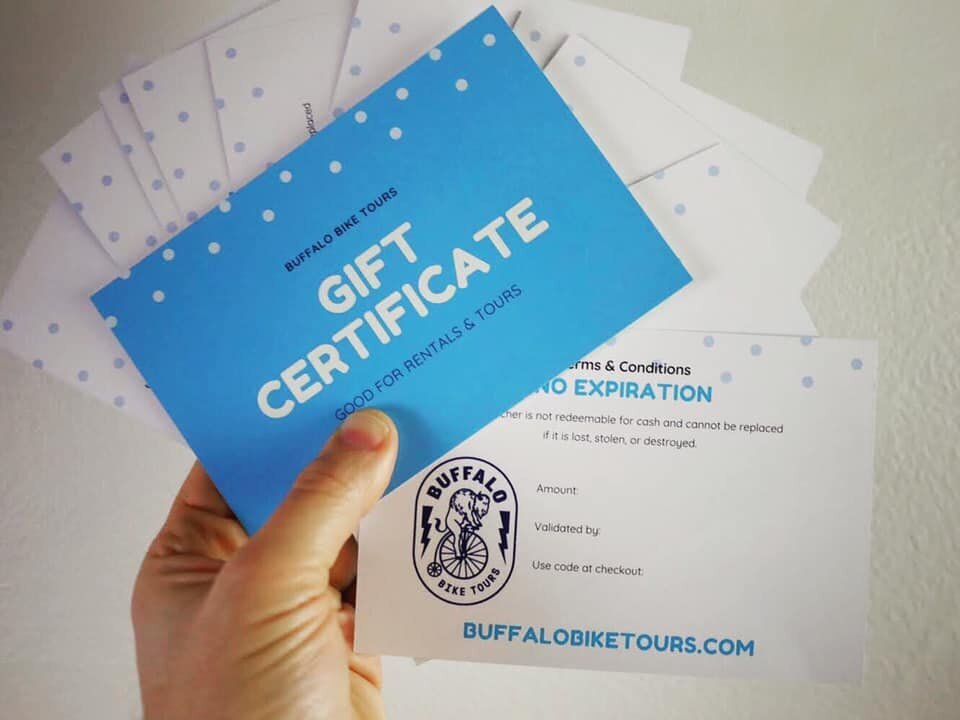 3. EXCHANGES & GIFT CARDS
Had a great experience on one of our food or history tours? Check out our online shop, support local business, pick up a gift card, and explore our merch (new cycling caps coming soon!). Everything we sell is made in Buffalo when possible. Exchanges can be made anytime and gift card never expire.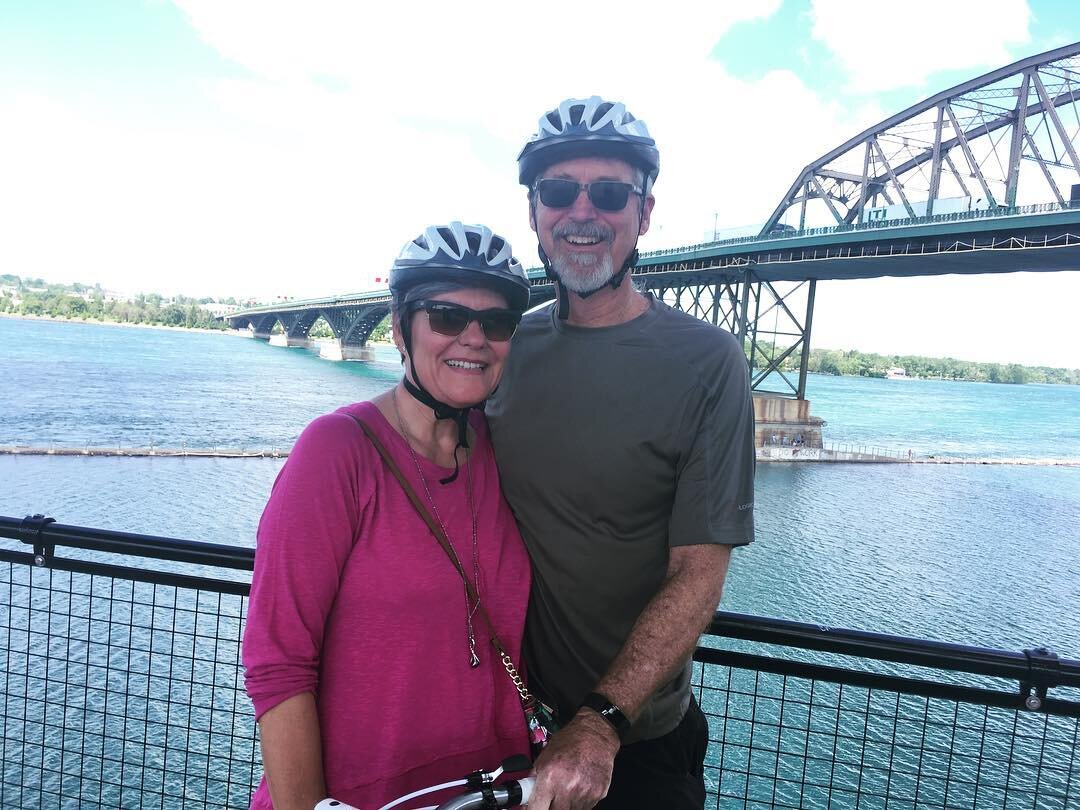 4. BUFFALO STAYCATIONS
With less international and even national travel, people will are much more likely to opt for staycations (click here for staycation tips). And if you're staying put in town for a Buffalo Staycation, what better way to rekindle your connection to Buffalo than to take one of our bike tours. We promise that our history and food tours will provide a new side of Buffalo you've never known – even if you're from here! So be a tourist in your hometown, explore Buffalo's rich architecture and history, and see the city with new eyes.
BUFFALO TOURS: EXPERIENCE BUFFALO ON TWO WHEELS!
While there's a lot of uncertainty, Buffalo Bike Tours will continue building our business from ground up, with you. If you have question, concerns, ideas, or just want to say hello, please drop us a line – we'd love to hear your thoughts.
If you're in Buffalo, whether on a Buffalo staycation or traveling, check out Buffalo Bike Tours guided history and food tours. Visit our kiosk, hop on our bikes, and join one of our daily bike tours.
Our Buffalo history tours bring the city's past to life through unforgettable stories, songs, humor, and local insight. Or, consider taking one of our Buffalo food tours, where we take you to some of Buffalo's best kept secret foodie places – from chicken wing joints to new pop-up restaurants.

Or do a tour on your own with one of our bike rentals and self-guided tours of Buffalo. Check out our entire schedule here.
Ready to discover the real Buffalo? Book your tour now!