NEW TOUR MEETING LOCATION: THE WATCHTOWER
This year, Buffalo Bike Tours will be moving from Canalside to the Watchtower, located at 201 South Park Avenue. The building, part of the old DL&W Terminal property, was intended as an interpretative and wayfinding project, where tours would meet and depart from. Soon after completion 8 years ago, however, the project stalled and was never completed.
Over the coming year, Buffalo Bike Tours will be working with Rick Smith of Silo City, architect Brad Wales, Friends of the Edward Cotter, NFTA, and Seneca Casino to make improvements to the site and establish a permanent location for its operations and as a center for tours and bikes in Buffalo.
SEASON OPENER: MONDAY, MAY 23RD: "KING OF WINGS RIDE" WITH SLOW ROLL
Buffalo Bike Tours will kick off its season in conjunction with Slow Roll Buffalo on Monday, May 23rd with the King of Wings Ride. The free and inclusive bike ride celebrates John Young, Buffalo's first chicken wing restauranteur, and a new mural dedicated to his legacy, located at Jefferson and Carlton.
The ride will feature a ribbon-cutting ceremony with funders Baird Foundation, BNMC, and Michigan Street Corridor, in addition to the mural artists, John Baker and the WNY Urban Arts Collective. The ride will conclude with a musical performance by the Larry Salters band, in addition to food trucks and John Young's mumbo wings. Visit the Slow Roll website for more information.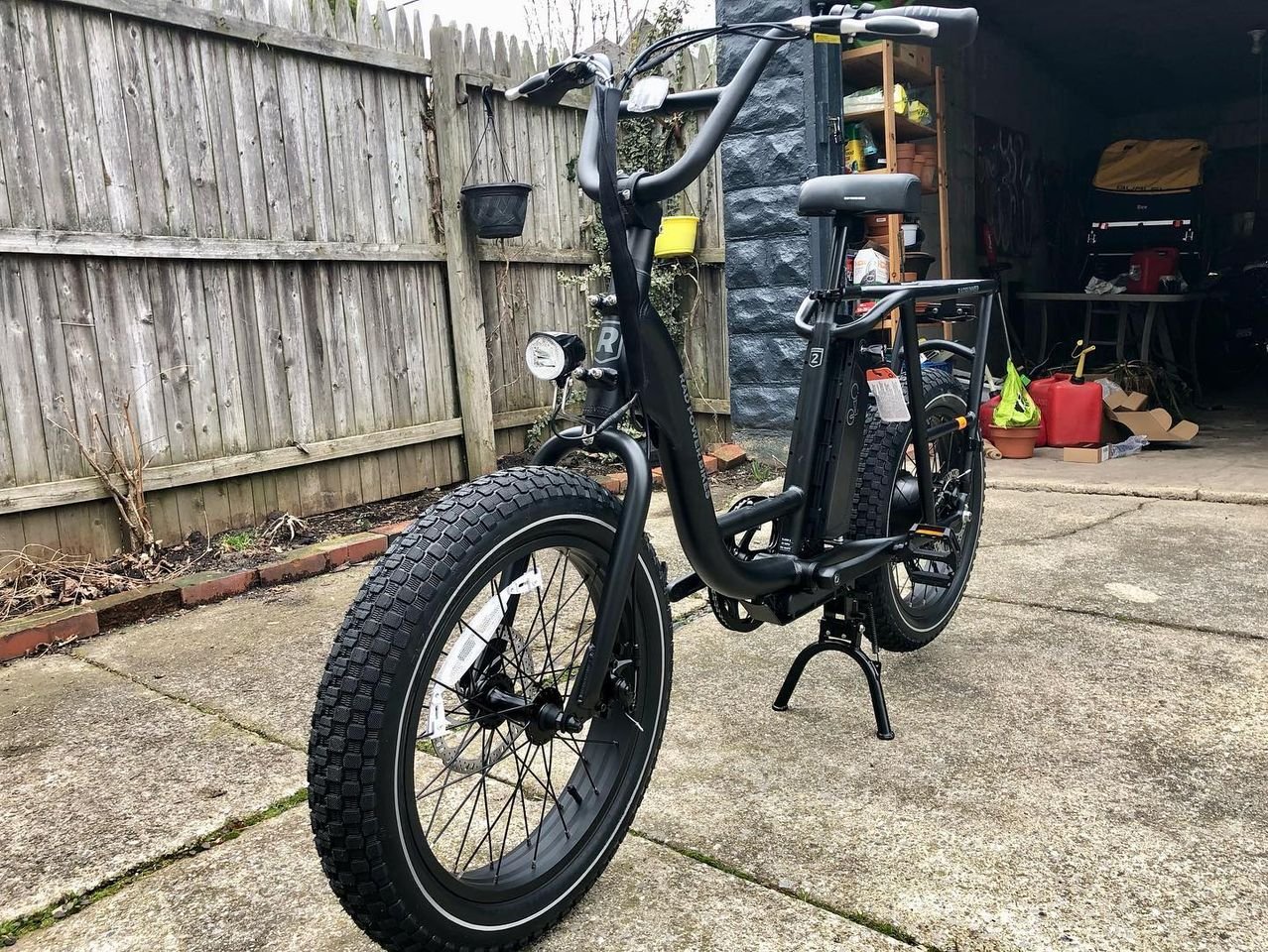 BUFFALO BIKE TOURS EXPANDS WITH E-BIKE RENTALS AS A RAD POWER BIKES AFFILIATE
New for 2022, Buffalo Bike Tours now has a fleet of e-bikes for rent. Our e-bikes help flatten the ability level needed to bike longer distances and have seen a giant increase in popularity around the world. Buffalo Bike Tours is proud to be the first Rad Power Bikes affiliate dealership in NY state. Whatever a rider's skill level or ability, e-bikes help flatten the curve for getting around town. Be sure to check out our recent Buffalo e-bikes blog article or head to our bike rentals page to reserve your ride.
In addition, Buffalo Bike Tours will continue to provide bike rentals by appointment and on all tours. Buffalo Bike Tours' bikes are light-weight refurbished road bikes, produced by GObike Community Workshop. Included is free access to the organization's Bike There, Buffalo! Rides, consisting of 5 self-guided tours with real-time navigation using the Ride With GPS app.
BUFFALO TOUR SCHEDULE: MAY 1ST- OCTOBER 31ST 
Buffalo Bike Tours will offer 4 tour options daily, including:
History Ride: The Best of Buffalo
Think history is boring? Think again! This tour brings the city's past to life through unforgettable stories, humor, and local insight.
Private tours are available for more custom experiences, including team-building activities, corporate outings, and family gatherings.
ONE-OFF TOURS OF BUFFALO
Buffalo Bike Tours will also host several one-time rides throughout the year including: 
May 23: King of Wing Ride in collaboration with Slow Roll
Date TBD: Buffalo Lit Tour in collaboration with No Illusions Tours & Just Buffalo Literary Center 
August 20: Black Rock to Buffalo Ride, in collaboration with GObike & Black Rock Historical Society
September: Music Is Art Ride, music tour in collaboration with Music Is Art Festival
Late October: Haunted Buffalo Ride, in collaboration with Slow Roll